Imagine your kids being absorbed in a concert by their favorite artist on YouTube after school. Or streaming a nice movie on Netflix with the whole family, after a busy day at work. And to cap off the day, let off some steam with a bit of gaming. The TV plays a big role in our homes and is important for a daily dose of relaxation and fun. With the Denon Home Sound Bar 550, 3D Audio, you can surround yourself with sound and get even more fun and relaxation out of the TV moments with your family.
Compact And Minimalist Design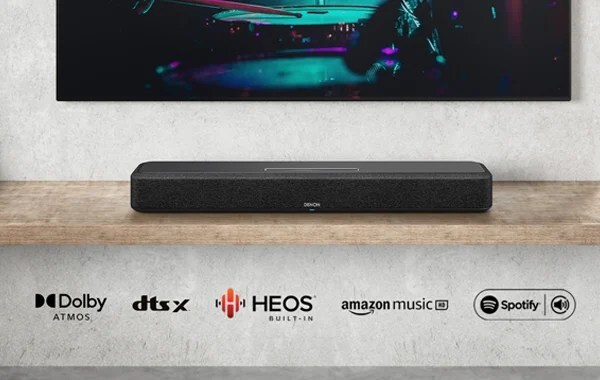 What sets the Denon Home Sound Bar 550 apart is that it is more compact than regular sound bars without compromising on sound quality. With its sleek, minimalist design, this 65-centimetre-wide sound bar (in other words: no longer than two rulers) blends seamlessly into any interior. Without taking up more space than it needs to. Denon Home Series of Wireless Speakers.
Surround Yourself With Sound With Immersive 3D Audio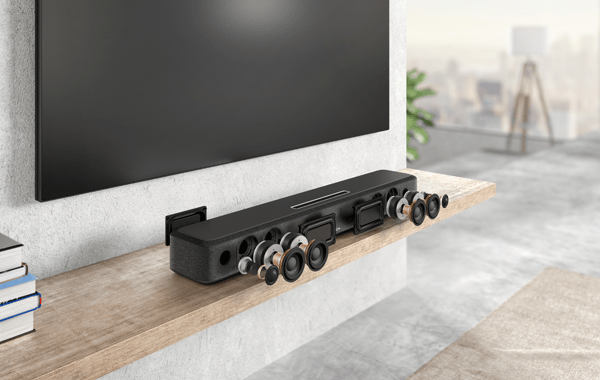 The Denon Home Sound Bar 550 blends into your interior with its stylish design. A nice addition in terms of looks, but more importantly, the sound bar will be an absolute delight to your ears. It's like bringing the cinema home to your living room. Denon has been making the best sound for homes for decades. All that knowledge and expertise comes together in the breath-taking sound quality of the Denon Home Sound Bar 550.
The Advantage Of Dolby ATMOS And DTS:X 3D Audio
It's as if you are in the car yourself during a chase scene in a movie: the sound produced by the sound bar is that good. The sound bar's Dolby ATMOS and DTS:X surrounds you with the best quality audio, because authentic home theatre sound is the standard at Denon. Hi-Res quality music will also give your mood the boost it deserves. Your child will feel like they are one of the artists in the concerts they stream on YouTube and you will feel part of the series you binge watch on Netflix. Let the sound bar surround you with the audio of games on your PlayStation or Xbox, for a more intense and immersive gaming experience. All thanks to the superior sound of the Denon Home Sound Bar 550.
Technological Masterpiece
This compact sound bar is filled to the brim with the best equipment and technologies. It has a unique and sophisticated 4.0 six-driver arrangement, creating a balanced, powerful and detailed sound. Everything you need for great home theatre immersive 3D surround sound and music listening.
You can even enhance the listening experience by adding two Denon Home speakers as rear speakers, or if you're looking for more bass in your home theatre, connect the wireless Denon DSW-1H subwoofer.
Install Super-Fast And Easy To Use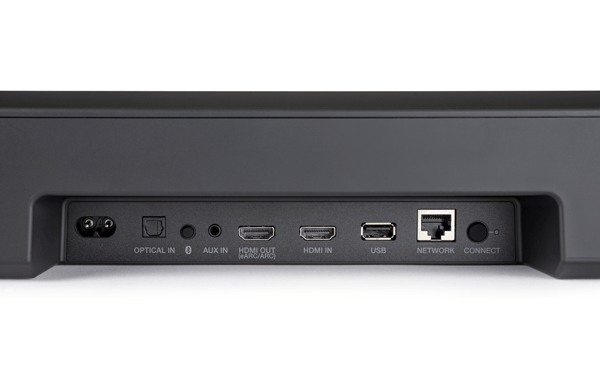 We know your time is precious. Installing the Denon Home Sound Bar 550 is easy. You can easily connect it to your television via HDMI and then connect it via Wi-Fi to play music wirelessly. That's it. You can now control the sound bar in a way that suits you best. Which way do you prefer?
With your TV remote control.
With Denon's user-friendly HEOS app on your phone. Ideal for connecting your sound bar to other Denon devices in your home.
With the supplied Denon Home Sound Bar 550 remote controller.
The stylish, user-friendly control panel on the sound bar.
With voice control: comfortably from your armchair.
The choice is yours: the Denon Home Sound Bar 550 is ready for you in every way. No hassle, nice,fast and super easy.
The Convenience Of HEOS Built-In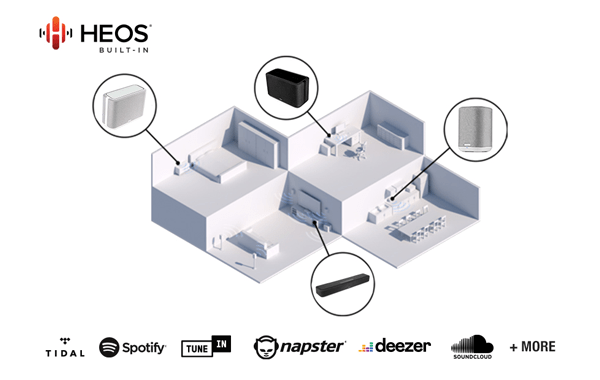 When it comes to Denon Home's speakers and sound bars, convenience is paramount. The Sound Bar 550 is no different. Like other Denon Home devices, it has the convenience of the built-in HEOS ecosystem. This allows you to easily stream Hi-Res sound on multiple Denon Home devices. Whether you stream via Spotify, Amazon Music HD, Tidal or other services. This way, your favourite music is always close by with the HEOS app on your phone.
Compatible With All Popular Services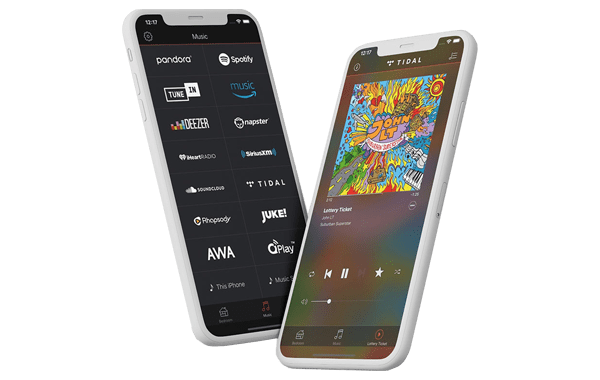 The Denon Home Sound Bar 550 is more than just a sound bar for your television. It can handle all popular services and technologies. Want to stream music from your iPad or Mac to your sound bar with AirPlay 2? Done with just the push of a button. Stream your favourite music through Spotify? Just go through the app on your phone. Play music via Bluetooth? No problem! You can operate the Denon Home Bar 550 wirelessly or via the control panel. With this futuristic control panel, you can do things like play, pause and adjust the volume.
You can use the Denon Home Sound Bar 550 with Alexa. This lets you control the sound bar by talking to it. Need to turn the volume down for that concert your child is watching? Want to skip to the next song? Or quickly pause the music because you don't want your partner to see you practicing your disco moves? Just ask. It doesn't get any easier!
This upgrade is more than just an addition to the sound on your TV. The Denon Home Sound Bar 550 provides the cherry on the cake for your family life.